With a new football (soccer if you're demented) season underway, I've decided to try out a new feature here on Gaming Respawn. Every week I'll take a look at the fixtures around the world and pick out a match I'd like to watch, I give you a quick recap of said match and then also check out some of the players involved on FIFA (so that it at least still has a gaming tie-in).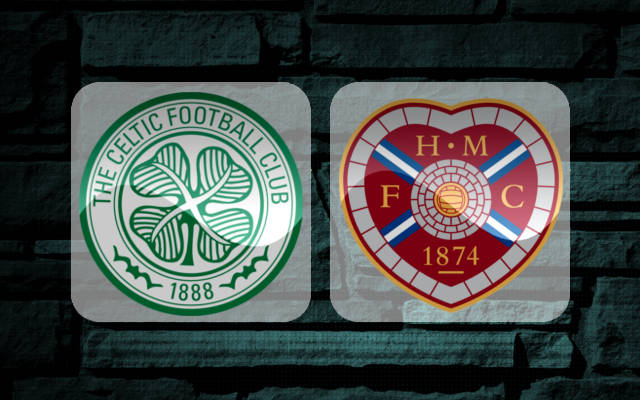 We start the feature off with, comparatively, one of the most dominant sides in Europe with Celtic. I used the word "comparatively" because Celtic's dominance is more down to the fact they have considerably more money than any of their rivals. Celtic had suffered a couple of disappointing seasons under manager Ronny Deila, where on both occasions they failed to reach the lucrative group stages of the Champions League.
However, the arrival of Brendan Rodgers for the 16/17 season reasserted Celtic's control over their domestic domain, ending with them collecting all three trophies without a single loss to their name. Rodgers also got the club back into the Champions League, where they famously held Manchester City to a 3-3 draw in a pulsating night under the lights at Celtic Park.
Hearts started the 16/17 season in good form under head coach Robbie Neilson, but when he was subsequently poached during the course of the season by Milton Keynes, director of football Craig Levein made the controversial decision to appoint Ian Cathro as his replacement.
Cathro had been an assistant coach at big clubs such as Newcastle and Valencia, but this was his first gig as a head coach, and he seemed terribly out of his depth from the very start of his tenure at Tynecastle. Cathro was removed from his position on the 31st July, less than a week before the start of the season.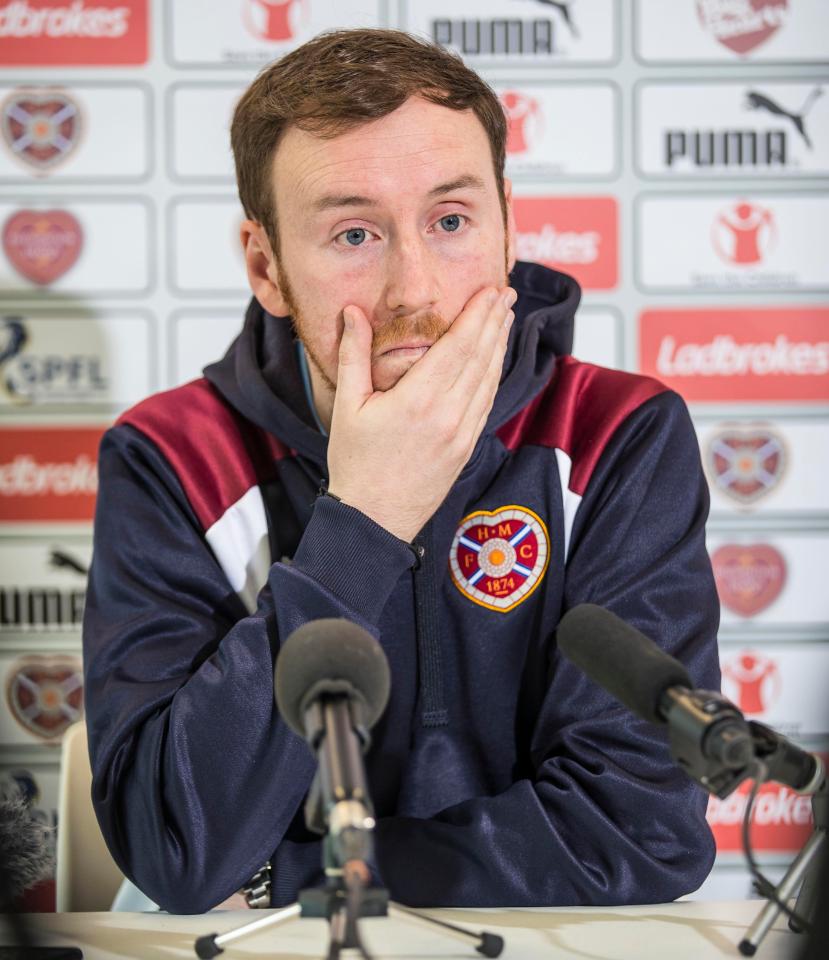 I could spend much longer analysing Cathro's time at Hearts, but I'm sadly sorely lacking the time to do so at this point. Having human wet noodle Levein meddling above his head probably didn't help things, and the way Levein chucked him under the bus without taking any responsibility for the appointment was nothing short of shameful.
Hearts went into this game under the stewardship of interim head coach Jon Daly, and my word, talk about being thrown in at the deep end! Daly barely had time to attach his armbands before the Great Green and White Shark that was Celtic began to circle him.
Celtic had been successful in the opening game of the season on their last nine attempts, and they almost took an early lead on 3 minutes when Callum McGregor won them a corner. Leigh "The Thumb" Griffiths (Google image search it, literal seconds of entertainment) swung the ball into a practically unmarked Nir Bitton, but his header hit the side netting.
It took 10 minutes before Hearts even had the ball in the Celtic box, with new striker Kyle Lafferty in particular having a torrid time upfront. Lafferty eventually found himself in the referee's book for persistent fouling and was lucky not to get himself sent off after putting his hands on the referee during a heated exchange when he wasn't given a free kick he felt he deserved. Daly ended up hooking him on 70 minutes, for his own good if nothing else.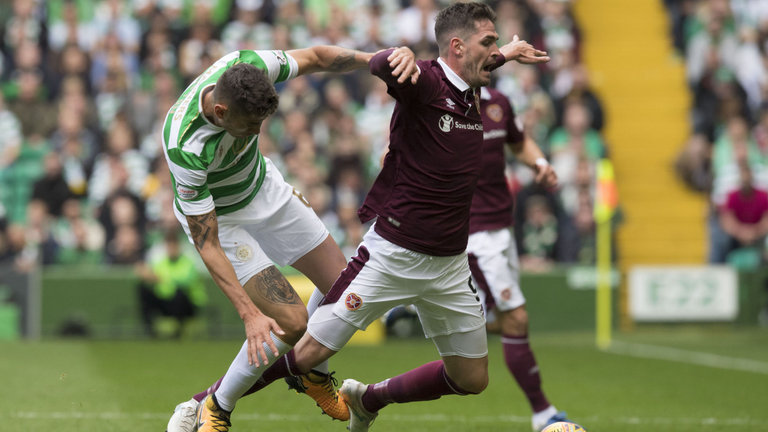 Hearts pressed well in the early moments of the first half, with Lewis Moore in particular putting a shift in, but they looked dicey at the back, something that Celtic almost punished them for on 22 minutes when Griffiths forced a save from the keeper on a quick break. McGregor had a chance to slot the rebound, but Christophe Berra was able to clear it.
Griffiths had another chance a few moments later but uncharacteristically shot wide. However, you felt that if Hearts continued to allow Celtic chances, they'd eventually convert one, and on 28 minutes this finally happened. Bitton played a peach of a long pass to Griffiths, and he fought off both Hearts keeper Hamilton and his marker to slot the ball in the back of the net.
Celtic bore down on Hearts for the rest of the half, but Hearts were able to hold on and head into the break just one goal down. Hearts started the second half brightly enough, and you had a feeling that if a set-piece went their way, they might be able to get something. However, on 50 minutes a scuffed clearance by Hughes gifted the ball to Scott Sinclair, and he happily dispatched the ball past Hamilton to put Celtic 2-0 up, from which point the Hoops didn't look back.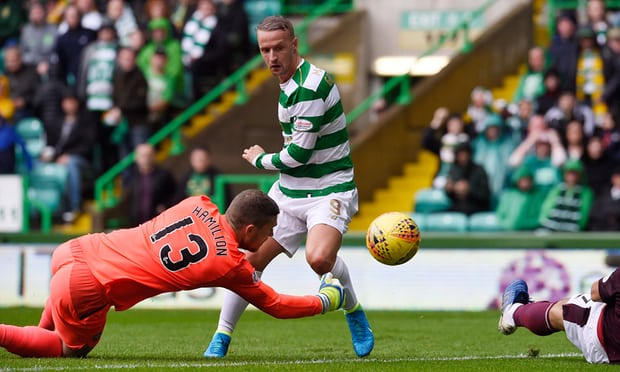 Griffiths secured his brace on 64 minutes before making way for new signee Johnny Hayes a few minutes later. Formerly of Aberdeen, Hayes was tempted away from Pittodrie to sit on the Celtic bench, a sadly not unusual occurrence in the Scottish Premier League. Another poached player, Scott Armstrong of Dundee United, got on briefly for the final minutes as well, long after the game was decided.
Callum McGregor played well throughout the game and finally got a reward when he netted Celtic's fourth goal on 72 minutes. Sinclair went on a run from the middle of the park before delivering a beauty of a through ball to McGregor, who then thumped the ball into the waiting net. Not soon after, McGregor made way for Australian international Tom Rogic, highlighting again the enviable squad depth that Celtic enjoy in comparison to their competition.
Hearts pulled one back on 84 minutes, but the game was long gone by then. Whether or not this result will be a useful barometer for the sort of season Hearts can expect is currently yet to be seen. Celtic handed out a couple of thumpings to the Jam Tarts even when Neilson was in charge, so it might be reasonable to consider this match an outlier rather than the norm. The fact that Hearts won't be playing a home game until November due to renovation of the main stand at Tynecastle will also no doubt play a factor in how their early fixtures go, and that's even before they find a full time replacement for Cathro. I certainly wouldn't be shocked to see Hearts "enjoying" a sticky period over the next couple of months.
Celtic looked every ounce of the champions they are, with McGregor, Griffiths and Sinclair all impressing. Oliver Ntcham, recently signed from Manchester City, also looked like he could be a decent addition to the ranks. Our friends at EA Sports certainly agree, as Ntcham could potentially grow as high as an overall 84 ranking on FIFA 17.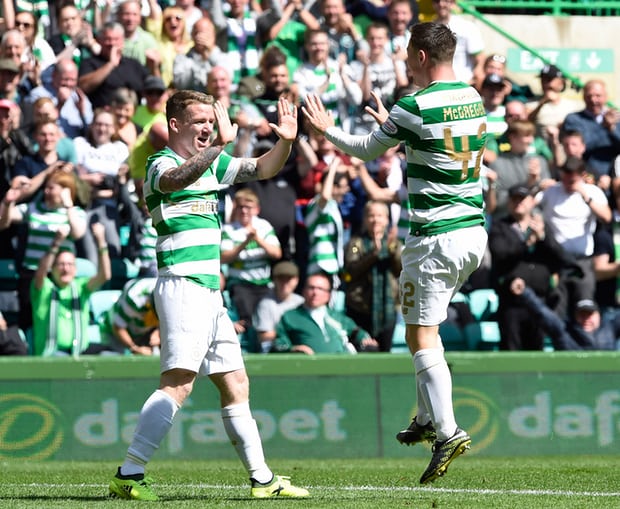 Celtic are quite the treasure trove, in fact, if you're looking for players to sign in career mode. Left Back Kieran Tierney can grow as high as an 83, whereas Patrick Roberts and Moussa Dembélé can raise as high as 84 and 85, respectively. Obviously, these might all change when it comes to FIFA 18, but whilst you're scratching your FIFA itch waiting for the new game to come out, you could do much worse than picking these players up.
When it comes to Hearts, your best bets would be Callum Patterson and John Souttar, who are both capable of reaching as high as 79. They're not going to be doing much for you if you have a Real Madrid career mode, but if you're managing a side in League One or The Championship, then they could be useful additions to your squad who probably wouldn't cost much.
Thanks for reading, and if you think of any matches in the coming weeks you'd like to recommend, then please feel free to post them in the comments section.
Until next time;
Enjoy Yourselves!!!
Final Score – Celtic 4, Hearts 1
Mikes Man of the Match – Callum McGregor
Celtic
Starting XI: Gordon, Lustig, Bitton, Simunovic, Tierney, Brown, Ntcham, Forrest, McGregor (Scored on 72 mins), Sinclair (Scored on 50 mins), Griffiths (Scored on 28 and 64 mins)
Subs: De Vries, Ralston, Ajen, Kouassi, Armstrong (On for Ntcham on 87 mins), Hayes (On for Griffiths on 67 mins), Rogic (On for McGregor on 75 mins)
Hearts
Starting XI: Hamilton, Brandon, Hughes, Berra, Gzelak, Buaben, Smith, Cowie, Djoum, Moore, Lafferty
Subs: Noring, Souttar, Randall (On for Buaben on 62 mins), Nowak, Martin, Esmael Gonçalves (On for Gzelak on 69 mins, scored on 84 mins), Sammon (On for Lafferty on 71 mins)