Upon first seeing ParaNorman back in 2012, I was immediately impressed by studio Laika's beautiful stop motion animation and wonderfully compelling stories. Since then, I've continued to be blown away by their creative talents in Coraline and The Box Trolls. Because of this, when the studio announced it's next project, there was no doubt in my mind that it'd be yet another masterpiece. Because of this, before viewing Kubo and the Two Strings, I had completely avoided any promotional material. With that said, here are my thoughts on Kubo and the Two Strings, released August 19th in the United States and September 9th in the UK and Ireland.
Kubo and the Two Strings is the story of young boy, Kubo (Art Parkinson) with a mother who suffering from what appears to be amnesia after being injured trying to protect him when he was just a child. Kubo spends most of his time taking care of his mother by playing his three stringed guitar in public while telling stories to earn money to protect her. His mother sometimes recollects stories of his father, who lost his life trying to protect him, which he then uses in his public performances.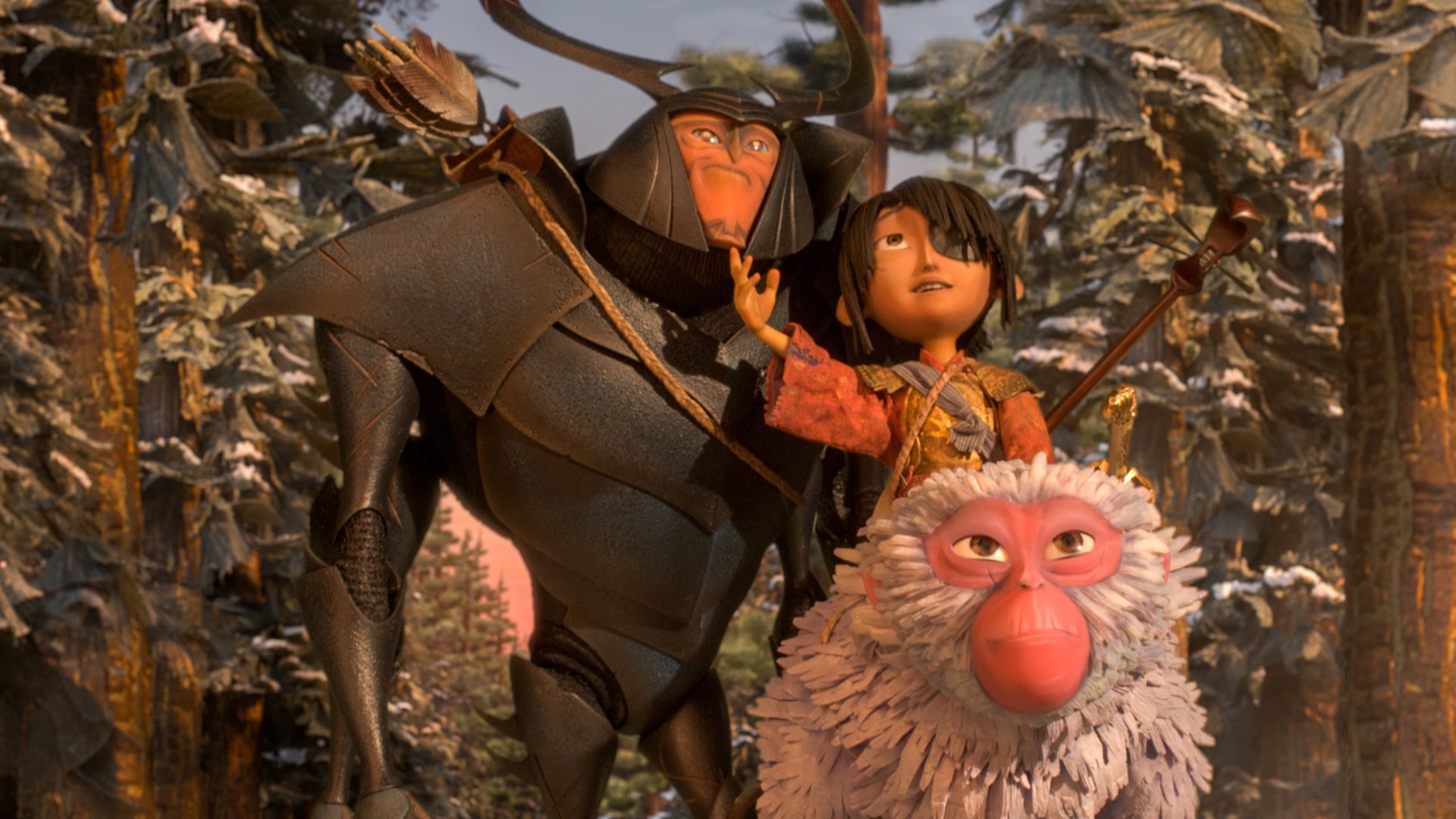 When his town is invaded and his mother's life is put in danger, Kubo is forced to journey across ancient Japan to find his father's armour to fight back.
From the first line of narration, Kubo's world draws the viewer in with it's mysterious and subtly eerie atmosphere. Kubo himself acts as a strong and kind protagonist, that can be sometimes naive and stubborn, but in the end always does what's right, which are all important traits of a likeable main character. The supporting cast, such as Monkey (Charlize Theron), an anthropomorphic… monkey… and Beetle (Matthew McConaughey), a man in a beetle costume who is suffering from amnesia too, also provide not only important development for Kubo, but also act as enjoyable characters on their own, each having their own arcs and development as the story progresses.
Monkey is stern and well written protective character towards Kubo, as the journey is just as important to her as it is to Kubo. Beetle is the surprisingly well written comic relief, whose jokes rarely fall flat. A lot of his dialogue is well written and had me laughing out loud, but in some cases there were some fairly childish jokes that even in this kids movie, felt out of place due to the tone of the story.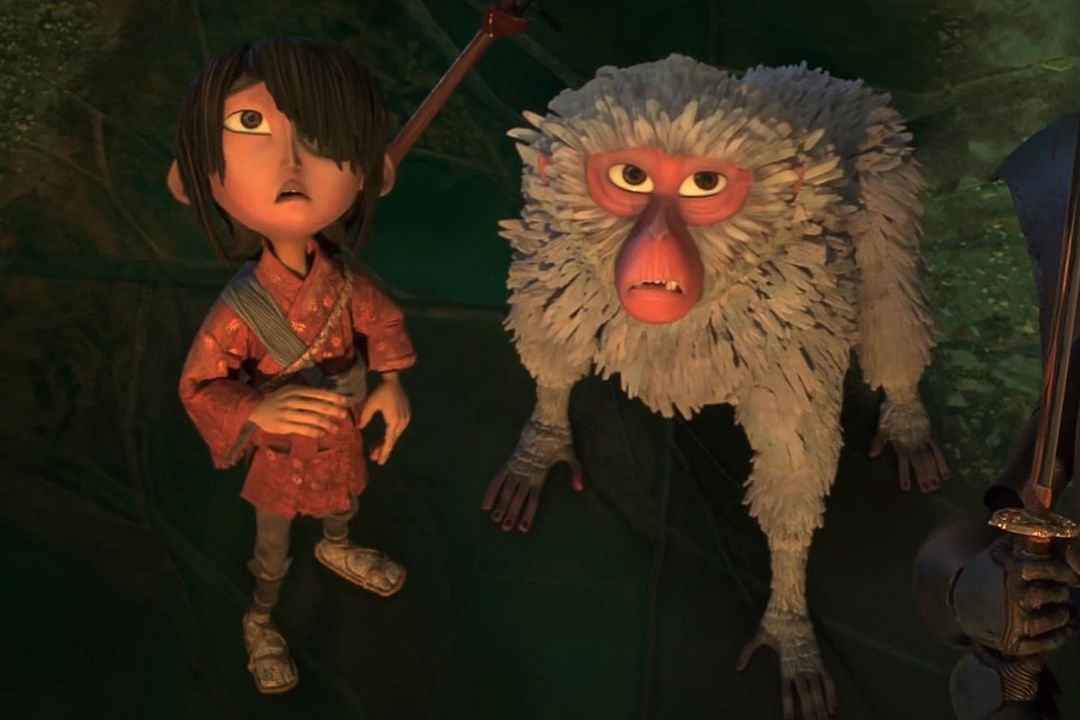 Kubo and the Two Strings' story is well written with an immersive world and characters and a tone that is unafraid to go wherever it wants, uncommon in many animated family-friendly movies in 2016.
Laika's animation has always been incredibly unique and beautiful and Kubo is no stranger to this legacy. Following the art style set in place by Paranorman, but taking inspiration from anime, in reference to the Japanese setting of the film. The sets have been beautifully hand-crafted, however there was a reliance on green-screen effects that stuck out greatly against the realistic 3D printed puppets, causing a blur effect around the puppets whenever they came into contact with each other. This really took away from the quality of animation at its worse, but I was still overall impressed by the backgrounds, character designs and set design.
Where the animation shone the most was in the character movement and facial expressions, mostly impressive in Kubo, his mother and Monkey. Even without dialogue, you could tell what emotion was being conveyed with the characters' eyes and even facial details used by the animators on the puppets. The part with the most attention to detail is definitely the lip-syncing and mouth moment animation. During dialogue, the characters act almost identical to how an actor preforming these roles would act, almost as if the movie was motion captured. Another factor to this are the action sequences, which weren't too prominent, but when they did occur, were very well choreographed.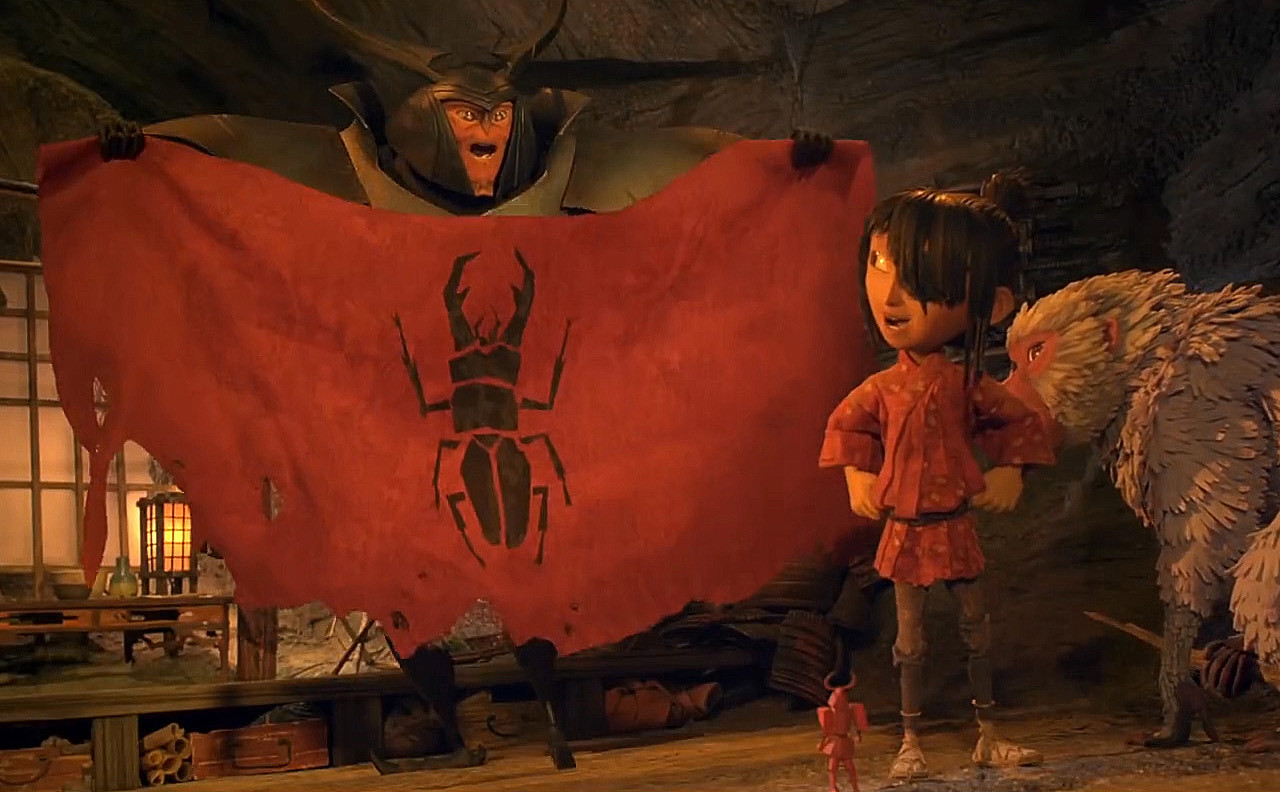 The sound direction was very well done, the voice acting was near-perfect with a stellar cast fitting every character, especially Matthew McConaughey for one of his very few voice acting roles as Beetle. The soundtrack from Dairo Marianelli suited the movie and the score fit the scenes it was used for, but didn't stick out as something I'd find myself listening to. The film also includes a brilliant cover of The Beetle's classic, 'While My Guitar Gently Weeps' from Regina Spektor.