*UPDATE*
The price for the SNES Mini has now been confirmed to be £79.99.
Original Story
Another well-established rumour has finally come to fruition. Nintendo has today announced that the SNES Mini (The Nintendo Classic Mini: Super Nintendo Entertainment System) is, in fact, real and will launch in the U.K on September the 29th! Let us hope that Nintendo has learned from their mistakes with last year's NES Mini and, you know, actually make more than a dozen of the things.
Following in the NES Mini's footsteps, the SNES Mini will be a small replica of the originally released console with a bunch of classic titles already loaded and ready to play. 21 titles will be included, to be exact.
• Contra III: The Alien Wars
• Donkey Kong Country
• EarthBound
• Final Fantasy III
• F-ZERO
• Kirby Super Star
• Kirby's Dream Course
• The Legend of Zelda: A Link to the Past
• Mega Man X
• Secret of Mana
• Star Fox
• Star Fox 2
• Street Fighter II Turbo: Hyper Fighting
• Super Castlevania IV
• Super Ghouls 'n Ghosts
• Super Mario Kart
• Super Mario RPG: Legend of the Seven Stars
• Super Mario World
• Super Metroid
• Super Punch-Out!!
• Yoshi's Island
There are some truly classic titles amongst that list, but keen-eyed readers will notice a brand new game, of sorts, in the list. Finally, we will be able to officially (there has been an unofficial ROM released for a number of years) play Star Fox 2. The sequel to the popular space-shooter was created and completed but was never actually released by Nintendo.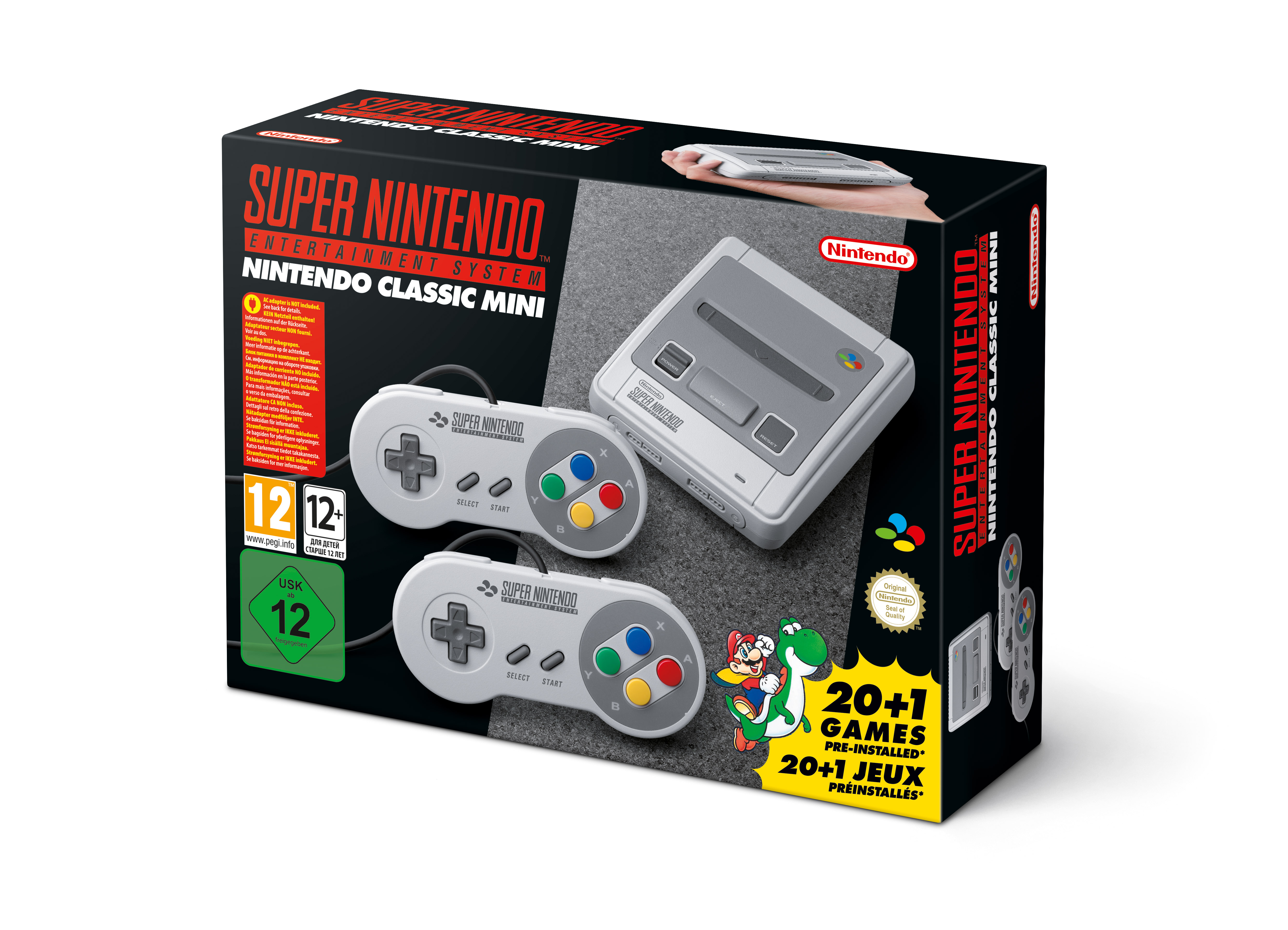 The SNES Mini will also launch with two controllers this time around compared with the one included with the NES Mini. There is no word on price as of yet, but it will probably be around £50 or so like the aforementioned NES Mini was last year.
With the success of the Switch, this could really be Nintendo's year! As long as they make enough to meet consumer demands, that is.