Battlefield 5 hasn't officially been revealed yet by EA but we know it is currently in development. Therefore there has been a lot of speculation as to what era the next Battlefield game will be set in. Many gamers are wanting to go back in time after the market has become saturated with modern and futuristic shooters, with World War 2 being touted as a potential setting.
However it appears that a German retailer, World of Games (Wog), may have inside knowledge after claiming that Battlefield 5 will be set during World War 1 and is set to release on October 26 on PS4, Xbox One and PC.
The game's description reads in German: Mehrspieler Taktik Shooter im 1. Weltkrieg'. Translated to English, it reads as 'multiplayer tactical shooter from World War 1'. You can still view the listing for Battlefield 5 here, however it seems World War 1 has been removed from the description since various gaming outlets caught wind of it, instead just now reading "Multiplayer tactical shooter"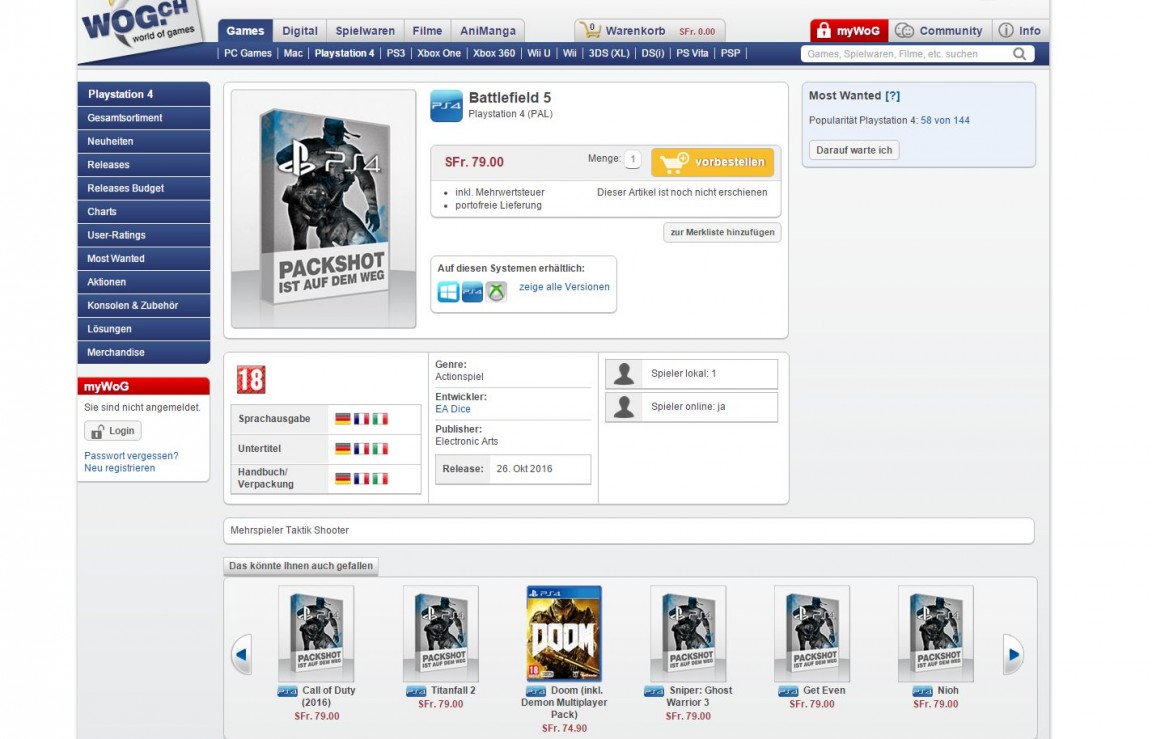 After Battlefield 1942, every major Battlefield game has been set in the modern era or near future, as has the Call of Duty franchise since World at War. It wouldn't be surprising to see either franchise go back to World War 2, however a World War 1 setting would certainly be a surprise, though a welcomed one. World War 1 is an era which has remained relatively untouched by the gaming industry with only a handful of games featuring the war which changed the world forever.
We won't know for sure whether this rumour is true or was just a genuine mistake until EA decides to release more details about Battlefield 5 which is due to release during the holiday season 2016.