Early Access games are starting to become the norm in the gaming world. With more and more games being developed independently, some hit the wall and some go on to prove they have what it takes to make a great game. Blackwake recently entered into Early Access on Steam for the little sum of £14.99, which for the content you're receiving seems great value for money.
For all you pirate lovers and scurvy dogs out there, look no further than Blackwake. This first person multiplayer game puts a great spin on the usual sea warfare game in which you command an entire ship along with its crew. Blackwake puts multi-crewed ships to the test; real players now man these ships with one captain at the helm.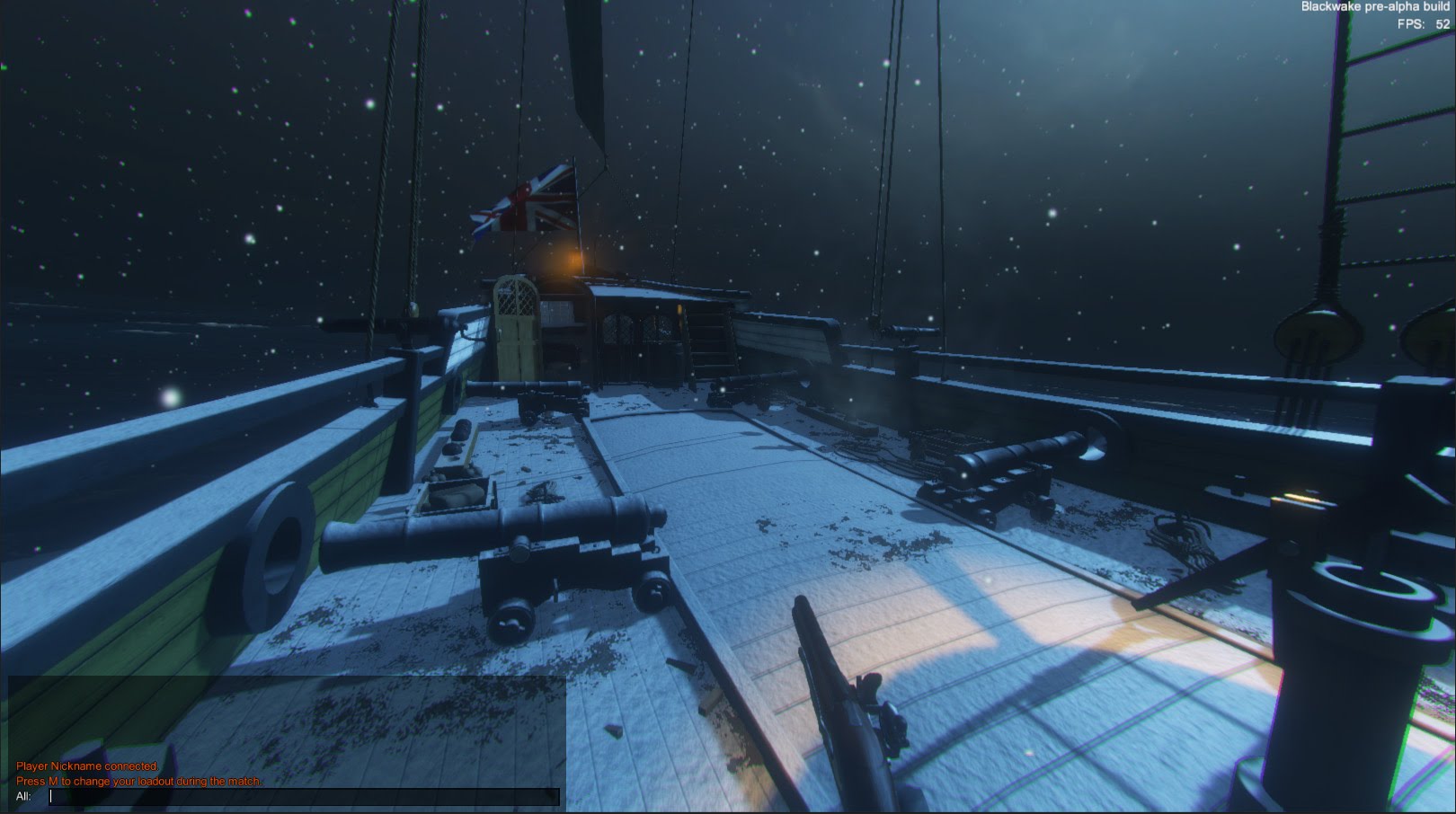 The crew must reload every cannon, fire the cannons, repair the ship and its sails, drain water when the ship is damaged, run supplies for the cannons, board ships, and of course…be captain Jack Sparrow _kinda!) The game has 2 different game modes at this current moment in time, with developers Mastfire Studios promising more upon their autumn release date. These include 2v2 Galleon and 3v3 Team Deathmatch variants. Currently, there are 2 ships to be crewed, the impressively-sized Galleon and the smaller Hoy ship. Running these ships requires a huge amount of teamwork and a good captain to keep your scurvy dogs in line! Players can mount the swivel guns on deck to take out a ship's sails to slow them down, ready to board or take out their crew and stop them from repairing their ship.
Captains are voted for at the beginning of a round. Captains receive the command wheel which allows you to give out commands to repair the ship, mount port side or starboard side guns, and load cannons with a particular shot, and it's all really easy to access. Players can even mutiny the captain if he does a  terrible job!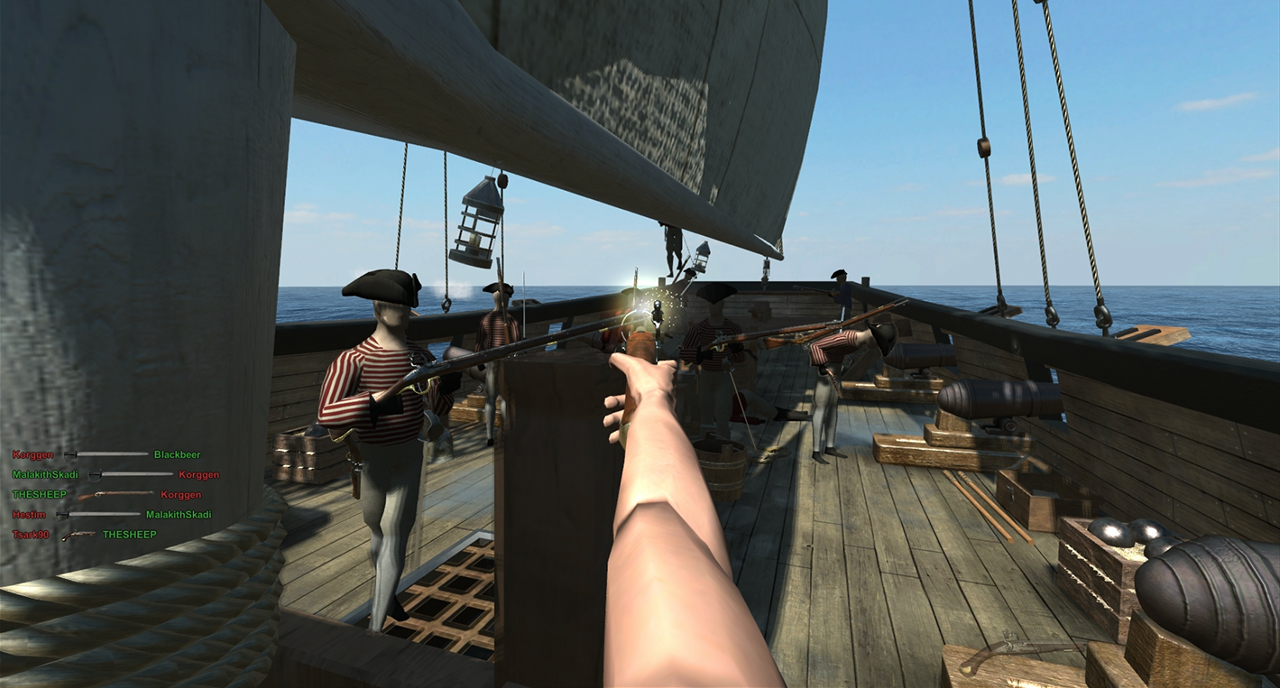 There is also a levelling system included. As you level up, you unlock new clothing for your character to equip. In-game there is a loadout menu where there are plenty of different guns and melee weapons to choose from, including grenades and tea for the Navy and rum for the pirate scum; these heal players appropriately. If only rum healed, eh?!
Then there are the graphics and weather systems. Weather played a massive part in the pirating era, and Blackwake have implemented it perfectly. Rain, fog and snow all add to the effect and can sway the battle if taken advantage of.
Check out the gameplay trailer below:
Blackwake is really impressive for its early access debut, and I will be watching the development as it comes along. Till then I'll continue to blow these Navy scum away! YARRR! Check it out on the Steam Store.