What makes an adventure game good, or any game good for that matter? A game needs to have an interesting story, and the game should also be fun so a gamer would want to pick it up and play it. That's what Coatsink did with Shu. It has that nostalgic feel that would make you want to play it.
Developed by Coatsink and Secret Lunch, Shu is a classic platformer where the player takes control of a bird, the titular Shu, along with a vibrant cast of friends as they journey across five distinctive levels each with three stages, and the primary goal is to outrun the great and terrible Storm who's set on destroying Shu's village. Get ready to embark on a journey to survive.
On his travels Shu will encounter stranded village survivors that need his help. In return for his assistance, these peculiar characters will grant Shu unique and special abilities that he can use to ascend through the path ahead. The only hope for Shu and the villagers is for them to make their way through an array of beautiful landscapes and work together to overcome the Storm, which threatens their very existence.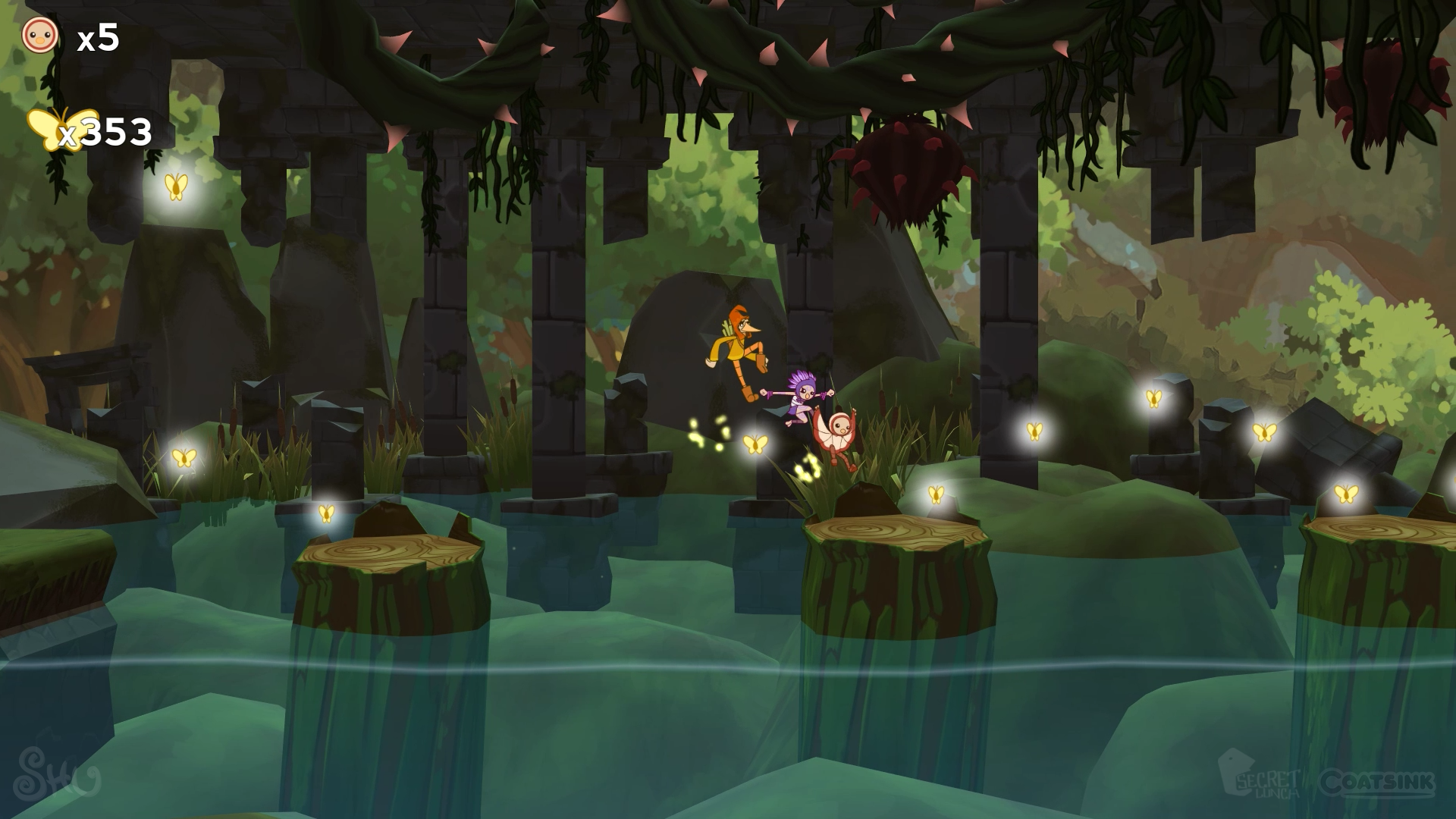 The gameplay in Shu is easy to grasp for anyone. You can use either the D-pad or analog stick to move and press 'X' to jump. Shu only has one ability – the ability to glide. Each character that joins you will grant Shu additional unique abilities that he can use to get through the treacherous path ahead, though Shu is never joined by more than two friends at a time. One character can double jump, another can open up flowers for you to jump on to provide alternate paths, and one can dash through the air. There is even a character that gives Shu the ability to slow down time. The game does a good job at balancing out the introduction of new mechanics and letting the player have fun with them.
The hand-drawn graphics in this indie look great. At times I forget to play the game and end up getting lost in the designs and graphics, but then I remember that the game times you, so I try not to spend more than five or ten minutes enjoying the scenery of Shu.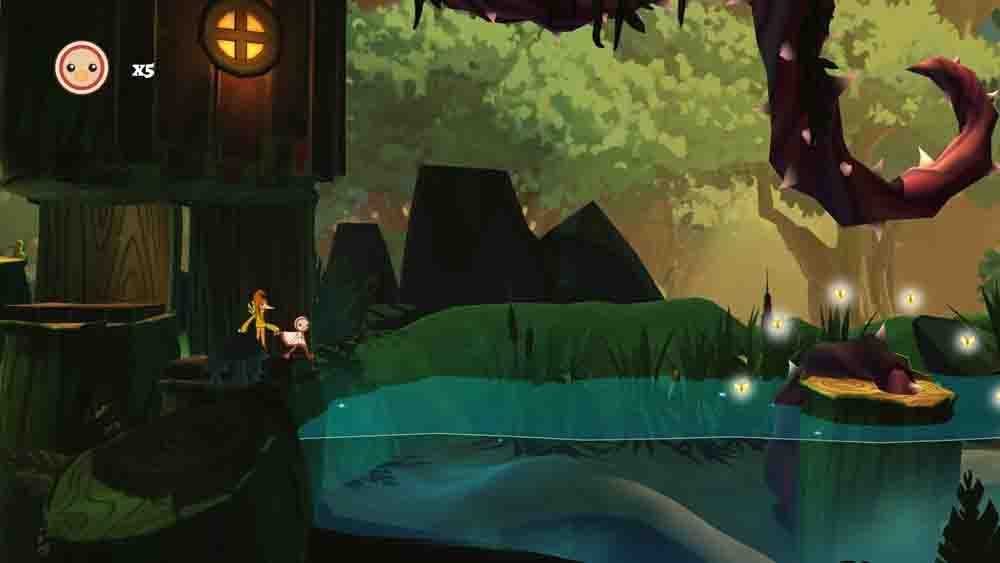 The first thing that will stand out to the player about Shu is how beautiful it looks. The art style of the cast of kooky hand-drawn characters gives each one their own personality. Shu has a range of imaginative, vivid locations and offers more inspired and charming areas as you progress further along your journey. That's not all, the game is complemented with an engaging soundtrack that does a stand-up job of drawing tension and excitement in all the right places.
There are many different aspects that stand out in the game; from the characters' designs and all the graphics, as well as the soundtrack and the mechanics. The only downside is that Shu may not be for all gamers who want more from a game like a good story that can stand out. Shu may not be remembered for having an exceptional story (the premise has been done before), but for a fun 2.5 D platforming game, Shu is definitely a classic that can stand the test of time. Every level has several different goals to achieve to fully complete the game besides the speedrun; for example, there are hundreds of orbs to collect as well as hidden collectibles to find – in the form of adorable owl babies.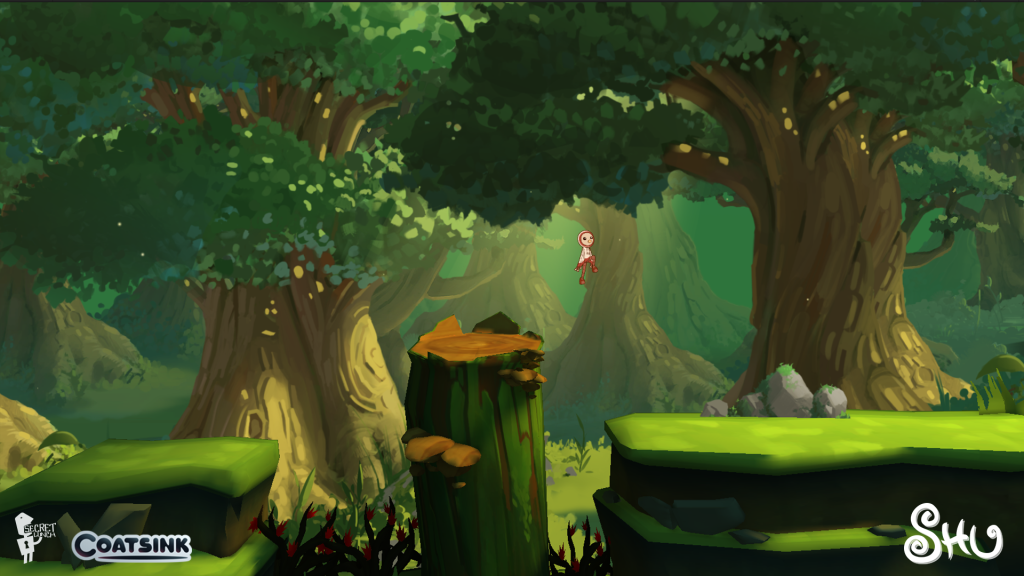 Shu is a classic platformer that puts gameplay first and takes away needless distractions, providing a refreshing and pleasant few hours of fun. However, as time goes on the game can feel repetitive and could get boring rather fast, but it's fun to see if you could beat your high score and see how fast you can beat the stage, if you are a gamer who is into that sort of thing and wants to feel some nostalgia.
Publisher: Coatsink
Developer: Coatsink
Platforms: PS4, PSVita, PC
Release Date: 4th October 2016