I've had Everspace on my radar for a while now. When I first heard about the game, I was immediately intrigued by it. Explore the galaxy, mine for resources, get out before you're hunted. Everything about it sounded fun, thrilling and a little frightening. Then when I heard it was coming to Nintendo Switch, my excitement was riding even higher. Now that I've been playing the game, I have to say that it exceeded my expectations. Everspace hooked me in and took me for a ride that I couldn't put down. It's both fun and aggravating all at once but in the best ways possible.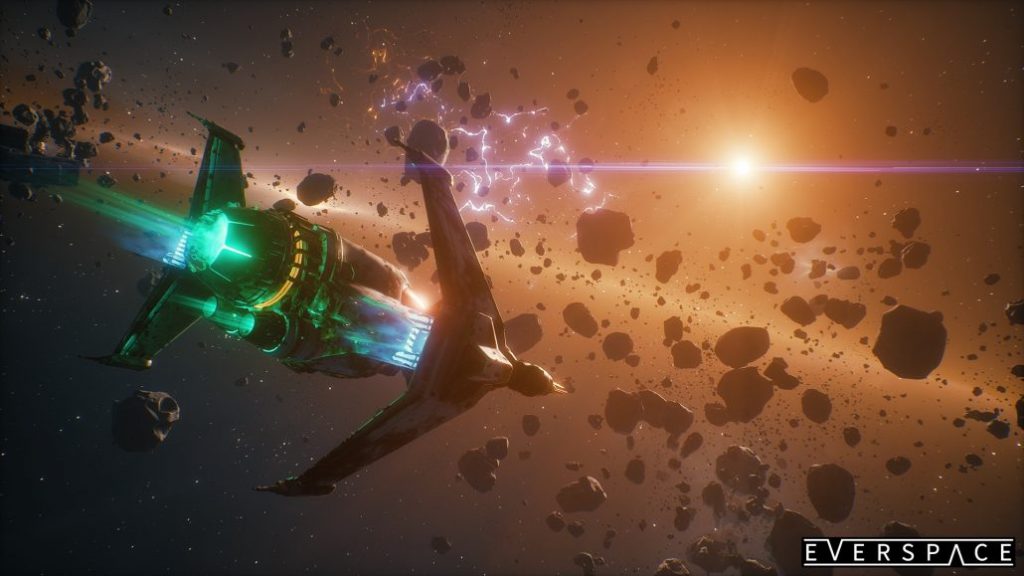 Explaining what Everspace is can be a little tricky, it's a mix of many things. For the most part, Everspace is a rogue-like space combat game mixed with resource management sim, mixed with space exploration, mixed with crafting. That might seem like a lot of mixing, but that's really the only way to describe the game. You control Adam, a pilot who doesn't remember anything, out trying to survive in the galaxy. And in order to survive, you have to mine for resources like fuel, and you have to avoid being destroyed by pirates and turrets. Basically, your main mission is just to survive. The Stellar Edition of the game features more content, such as the Encounters DLC, which adds new gear, characters and questlines. You also get a digital art book that contains concept art, plus the game's soundtrack, and you can access all of this from the main menu. Personally, I really enjoyed the game's soundtrack, so being able to access it in its entirety from the main menu is a big plus.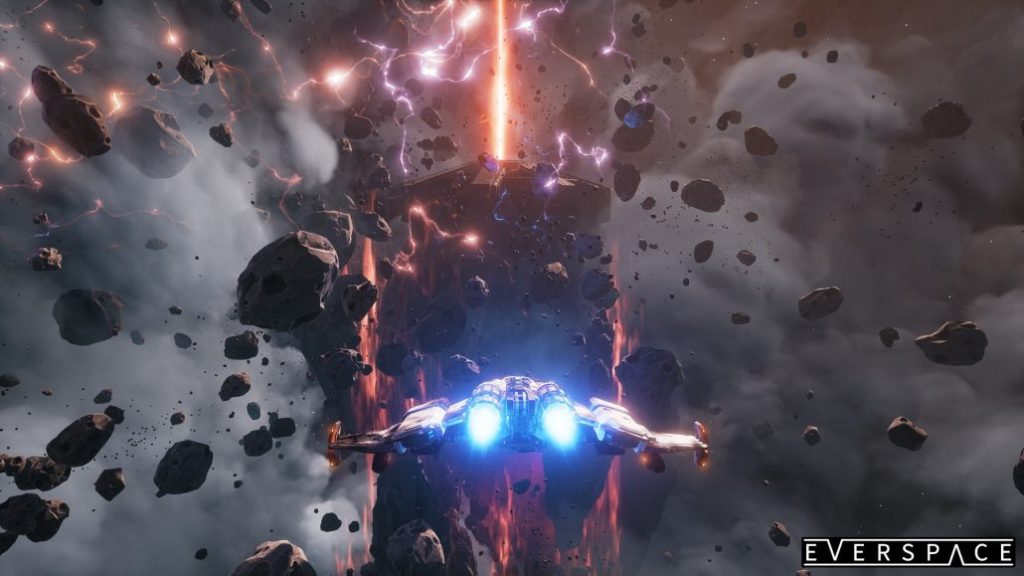 I can't tell you enough times how much fun this game is. Everspace is very much a risk-reward type of game. Do you risk going out and getting salvage for profit at the risk of being caught and destroyed? Do you risk not going out to get salvage and hope to make it to your destination before supplies run out? This type of gameplay is hugely addicting to me. I often asked myself if I wanted to take the chance. Do I want to lose my ship or play it safe? This is a common gameplay hook in rogue-likes. Death is unavoidable, it will at some point happen. The credits that I earned and the upgrades to my ship I keep, but my ship won't make it. This makes the game fresh, fun, and rewarding on each play. Sure, it's frustrating to lose that ship I've spent time making my own. However, it doesn't feel punishing. Most impressive is how the game doesn't make you feel like it's totally against you. Your death was your fault. Maybe you weren't paying as close attention to your hull integrity than you should have been. Maybe you were being greedy and thought you could go for more loot, only for enemies to show up and blow you up. The choices you make and their resulting consequences are yours and yours alone.
Everspace on Switch runs quite well. I never ran into any problems that took away from the experience. The game looks really well, especially in handheld mode. The variety of space environments were a delight to see. This is impressive when you stop and think that this is port of a PC/PS4 game. Very little was compromised for the Switch version; it looks and plays extremely well. Like many games on Switch, Everspace works great for the "Pick Up and Play" aspect. It doesn't take a long time to do something in the game, whether you're salvaging or exploring. Quick sessions feel perfect on Switch and really, in my opinion, makes Switch the best platform on which to play the game.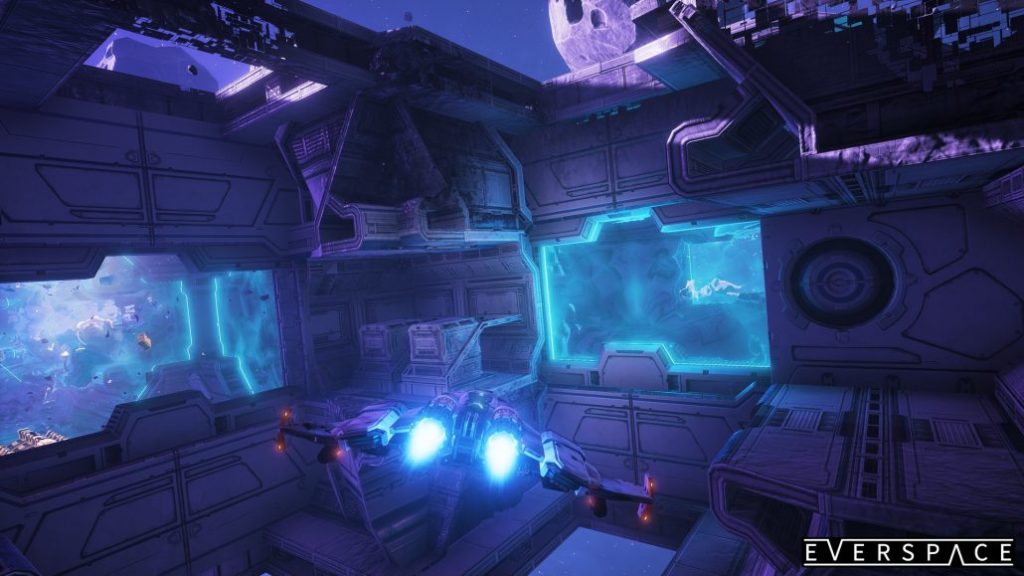 My one criticism for Everspace is the first-person/third-person view. The third-person view is obviously the best way to experience the game. It allows you to see your ship and any danger that may be immediately around you. The first-person "cockpit view" isn't really that interesting to look at, and so I almost immediately switched it back to third-person. Maybe this is something that could be improved upon, but at the moment it feels like an unimpressive, unfinished idea. It's not game-breaking by any stretch, but it's an odd, unimpressive feature for such a great game.
Developer: ROCKFISH Games
Publisher: ROCKFISH Games
Platforms: PS4, Xbox One, PC, Nintendo Switch
Release Date: 26th May 2017 (PC, Xbox One, PS4), 11th December 2018 (Nintendo Switch)